House & Garden
Restaurant Reviews
The best restaurants in London
There is no shortage of great places to eat in London right now. The city's food scene is booming, with exciting new openings happening every week (read the Restaurant of the Week column on House and Garden to keep abreast), and world class cooking from every corner of the globe to be found all over town. The hardest part of making this list was whittling it down to just a few. The choices on this list reflect the atmosphere, service and overall experience, as well as, of course, all having amazing food. Whether you're looking for fine dining or a quick bite, tasting menu or sharing plates, these are the restaurants not to miss in the capital, in no particular order.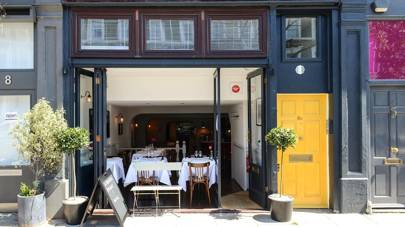 The quality French- and Mediterranean-influenced food at this discreet, cosy restaurant in Holland Park would make anyone wish it were their local. The small venue, which is closed on weekends, keeps customers returning with a moderately priced, frequently changing menu. Simple dishes such as slip sole with brown butter and capers are served alongside a thoughtful wine list, in a warm, brasserie-style environment. White tablecloths and well informed staff belie a welcoming informality, suiting anything from a light lunch to a celebratory supper.
6 Portland Rd, Notting Hill, London W11 4LA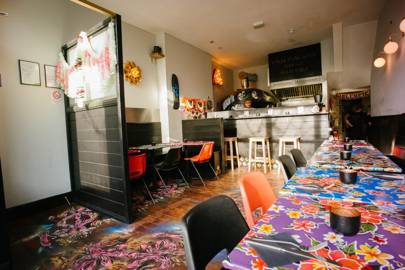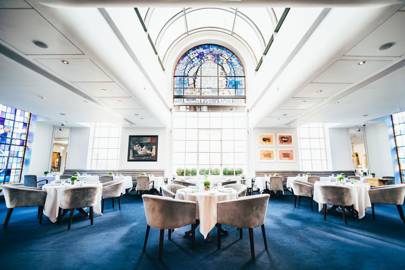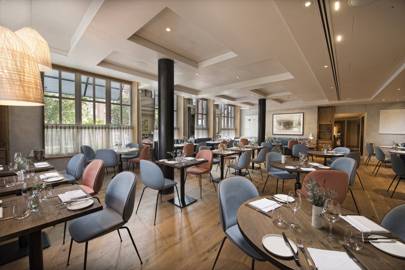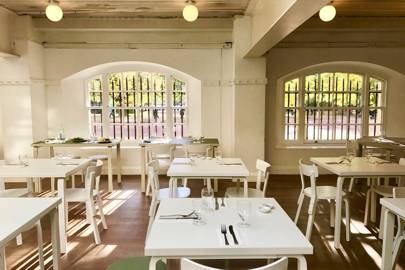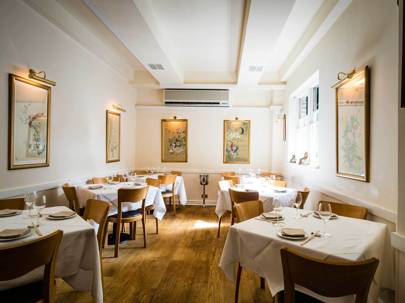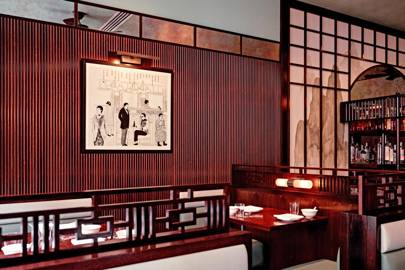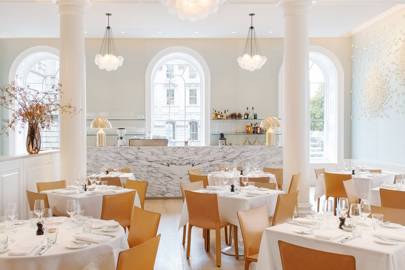 The Australian chef Skye Gyngell has brought her feminine touch and elegant seasonal cooking to a wing of Somerset House, a huge neo-classical building south of The Strand. Her sister Briony Fitzgerald has converted the 19th-century drawing room into a light-filled space where guests can enjoy Skye's meticulously seasonal cooking in comfortable, modern surroundings. The menu includes dishes such as guinea fowl with grilled fennel, citrus and aïoli or ginger cake with meyer lemon cream and blood oranges; the plates are colourful and fresh and reflect Skye's light touch.
Somerset House, Lancaster Pl, London WC2R 1LA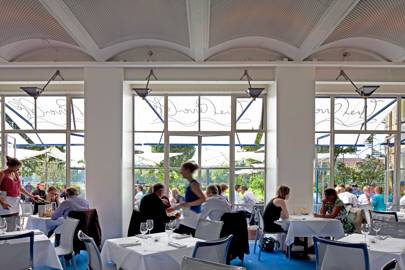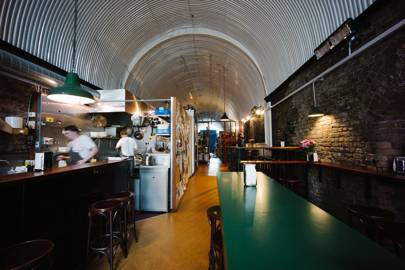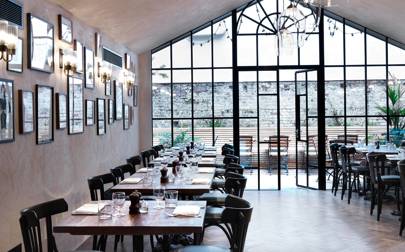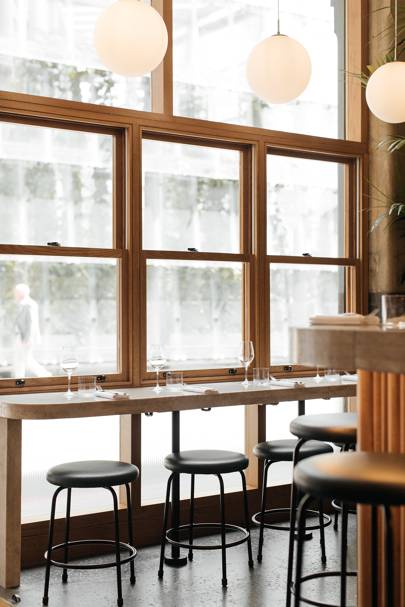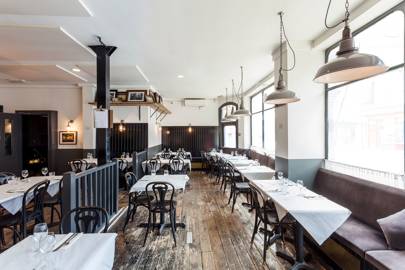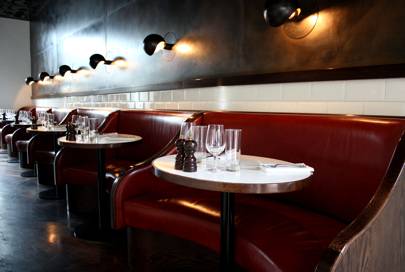 Clarke's can lay claim to being one of London's first farm-to-table restaurants. Loyal Notting Hill customers (including the late Lucian Freud) have enjoyed Sally Clarke's faithfully seasonal cooking for 35 years. The recently renovated dining room is smart, airy and comfortable. Its walls are hung with modern British art, under which a well-heeled crowd dines discreetly on tagliolini with Cornish crab, chilli and garden rocket.
124 Kensington Church St, Kensington, London W8 4BH